There are a lot of treatments available that don't require surgery and a two-week recovery in hiding. Let's take a closer look at another option at Colair Beauty Lounge & Med Spa that may be a great alternative – PDO  thread lifts. 
What Is A Thread Lift?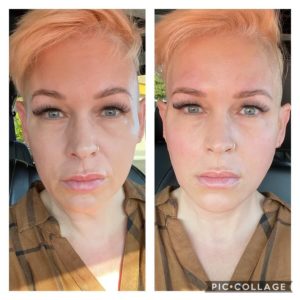 This non-surgical face lift allows you to enhance your appearance without going under the knife. Now this procedure isn't completely non-invasive, but it's a much easier process than traditional face-lifts. A thread lift uses special wires that help lift sagging areas of skin. You can use this procedure on areas around your eyes to lift your eyebrows, a sagging jowl, or even your cheeks.
Thread lifts use a special "threading wire" that helps hold up the skin. One of the great things about a thread lift is that it's not a heavy-duty procedure that leaves you in a lot of pain, because they use local anesthesia during the process. This is also a relatively quick appointment, generally taking under two hours. That means you can be in without needing to be there the entire day.
One of the important things to point out about thread lifts is that everybody has different results. While some may report results lasting up to 18 months, others said it was shorter. Speaking with one of our registered nurses at Colair Beauty Lounge & Med Spa will help you determine if this is a good choice for your skin care needs.
Who Is A Good Candidate For Thread Lifts?
The suggested candidate for a thread lift is a patient in the range of thirty to sixty years old. Your skin tone should be in good condition with a bit of early sagging. This is a great option for those not ready to go with a full-face lift and simply want a more minimal option as they deal with the changes that age has brought. 
Most people can have this procedure, but if you have issues with your immune system via a systemic disease such as diabetes or cancer, this is a treatment you should cross off your list. Other people that may not do well with a thread lift is someone who has skin allergies or overly reactive skin.
If you're considering getting a little work done, and don't want to jump into surgical options, or just need a smaller lift, a thread lift may be the right choice for you. Because the threads are loaded into needles, this is an easier process than going under the knife.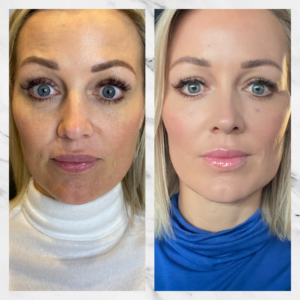 What Is Used In A Thread Lift?
The threads themselves are the same type of threading that is used to close surgical wounds. That means the threads are a well-known and safe to use material. The technical name for the thread is Polydioxanone, so you might also hear them referred to as PDO threads. Another great aspect of these PDO threads is that they'll naturally dissolve, and don't need to be removed at a later point. It takes about nine full months for them to dissolve.
Based on how much lifting you need, there are different threads at Colair Beauty Lounge & Med Sp can choose from to help you achieve the effect you'd like. It's important to speak with your consultant or physician so that you're both on the same page and understand what you're hoping to achieve from your results, and if they can meet those expectations.
Want to learn more about thread lifts? Colair Beauty Lounge & Med Spa in Gilbert, Arizona is happy to answer any of your questions or host an absolutely free consultation. Visit us or call (480) 923-6138.