The wonders of Botox never cease to amaze us at Colair Beauty Lounge & Med Spa. This miracle injectable is best known for smoothing out fine lines and wrinkles in the forehead. As time goes on, we're learning more ways to apply Botox. Our most recent discovery? Crow's feet. Learn how you can use Botox for Crow's feet and ask yourself why you've only just discovered this! 
What is Crow's Feet?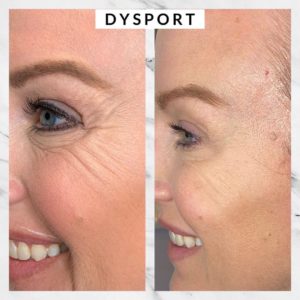 Those pesky lines that gather and deepen in the corners of our eyes, crow's feet are difficult to address and treat. Crow's feet appear when the skin loses elasticity and collagen, this happens as we grow older and just from genetics. And though they're often referred to as "laughing lines", they're anything but funny. 
There are a few reasons why crow's feet appear. Repeated muscle movement through raising your brows, squinting and frowning cause facial lines. 
Often folks attempt to correct crow's feet with miracle creams and moisturizers, and though hydration and UV protection is important, there's likely no product that really makes a difference.   
Unlike most of the lines and wrinkles on your face, crow's feet tend to pop up earlier and don't discriminate against younger people. It's not uncommon to see them appear on folks in their 20s. But Colair Beauty Lounge & Med Spa in Gilbert, Arizona is here to help with Botox. 
Botox: The Medical Miracle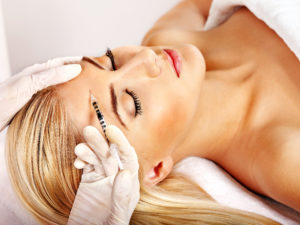 Botox is used to stop the nerve signals and ceasing movement in certain muscles. This not only stops creasing from getting worse, but it also smooths out the lines and wrinkles. Botox is extremely safe, easy to administer and there's virtually no down time. 
So what can you expect when treating crow's feet with Botox? Going into this, you should know that Colair Beauty Lounge & Med Spa only works with actual medical professionals for applying injections like Botox. You can rest easy that you're in the hands of a seasoned and skilled pro.
One of our staff, a registered nurse, will talk you through the process of Botox for crow's feet and examine your face to align expectations. The treatment is relatively fast, only taking about 10 minutes. With a very fine needle, the RN will inject around your eyes which relaxes the muscle and smooths the skin out. 
What to Expect After Using Botox for Crow's Feet
After your treatment you'll be able to go right home. You can wear makeup and even wash your face. Though we'd ask you not to rub the skin around your eyes or hit the gym and partake in a lot of activity. You'll likely not see results for a few days, but results typically last for four months or even longer.
Want to learn more about treating crow's feet with Botox? Visit or call Colair Beauty Lounge & Med Spa for a free consultation or allow us to answer any questions you might have. We can be reached at (480) 618-7616.