With a crispness in the air and Halloween approaching, that desire for a fall transformation is calling. There's no better excuse for a personal revamp than a change in the season. Gone are the bright and bold hues of summer, bring on the mysteriously moody colors of autumn. From Colair Beauty Lounge's co-owner, Dallas and Creative Director, Gretchen, allow us to present our favorite fall trends.
HAIR: For fall, it's all about collarbone length with a long fringe or very long "mermaid hair" with elongated and imperfect curls. As far as color goes, I'm obsessed with warm tones of blonde, cinnamon reds and some wine-inspired red tones— it all feels cozy and chic. In addition, ombre is out for fall, it's all about baby-lights and creative block colors.
STYLE: We're all about low and sleek ponytails and soft multi-textured buns. There's nothing more essentially holiday-season than adding a bit of bling to the look as well, so pick up some sparkly headbands or jeweled hair clasps.
PRODUCT: Tis the season of gifts and we're obsessed with our product-sets that are perfect for weekend trips and stocking stuffers alike. If you're looking for some moisture-rich product, our Nuema gift sets are the ticket— not only do the contain shampoo and conditioner, but also blowout lotion. My heart skips a beat at the sight of the Pai-Shau gift-set that comes in thee most adorable tote.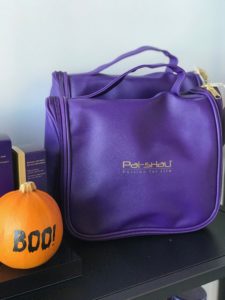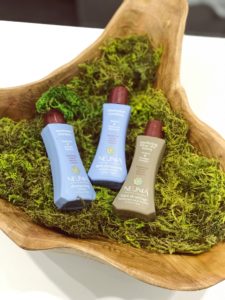 SKIN: The summer is gone, but the damage done to your skin remains. Thus, the true season of the peel is upon us. Time to get glowing, healthy skin for the holiday season.
LIPS: Sticking with the less-vibrant theme of the season, there's something so witchy about a dark purple or black lip, which becomes even.
For more information about Colair Beauty Lounge & Med Spa please visit or call us at (480) 923-6138.