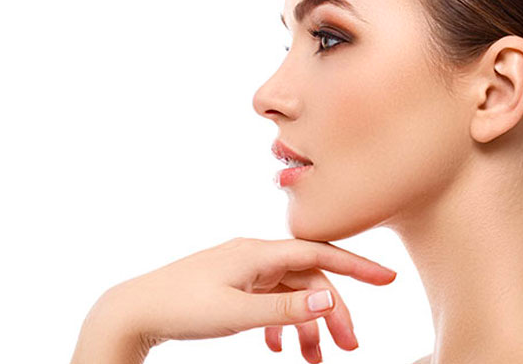 Kybella: Your Double Chin's Worst Enemy
Even the most fit among us can struggle with a double chin. That irritating spot of fat that's hard to shed, even when the rest of you is melting away. Alas, there's now a non-surgical FDA approved treatment— KYBELLA—that's used to trim down the fat under the chin and allows you to bypass the scalpel.
More than just a temporary fix, KYBELLA actually destroys the fat cells forever, meaning after your recommended amount of treatments (typically two) that wobble in your chin isn't going to be an issue anymore and requires zero touch-ups.
When you've decided that you want slim up your jawline, you'll give us a call at Colair Beauty Lounge & Med Spa in Gilbert, Arizona where you'll then meet with our in-house registered nurse for a free consultation. With very little bruising and swelling, you can very well on your way post KYBELLA treatment.
If there wasn't enough reason to run into Colair Beauty Lounge & Med Spa, our resident superstar and nurse, Michelle is an absolute pro. When Michelle isn't working with us at Colair, she's taking care of tiny lives as a NICU nurse— so you can count on her being as gentle as possible for all of your med spa services.
Don't take our word for it, here's a great review and rave about Michelle from a customer on Yelp: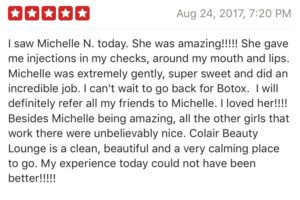 We're currently running our End of Summer Med Spa Specials, KYBELLA is now only $1199 (normally $1598).