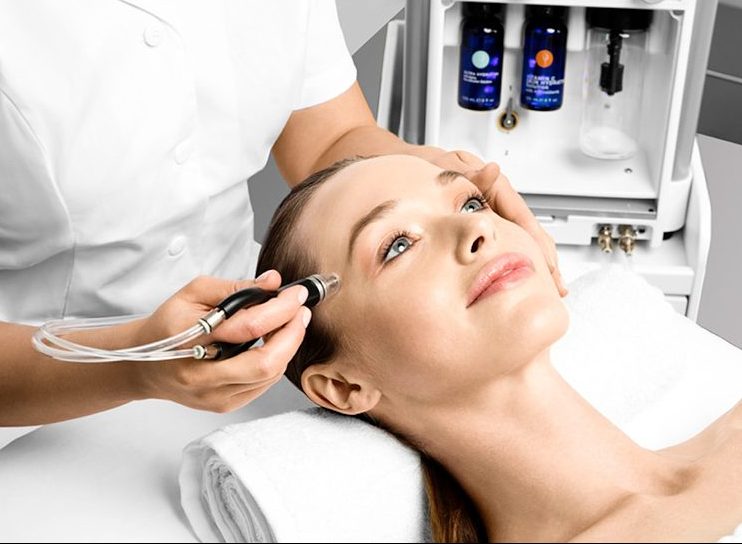 Introducing Dermalinfusion
It's in the very nature of Colair Beauty Lounge & Med Spa to always be looking ahead. The beauty industry is constantly reinventing the wheel as new research, better technique and tool emerge. We are so excited to be bringing in something new and amazing.
Dermalinfusion is headed to Colair Beauty Lounge & Med Spa and it's going to change your skin forever. This is an amazing skin-resurfacing treatment that merges extraction, exfoliation and infuses the skin with serums that are specifically addressed for whatever concern you might have.
This is a non-invasive treatment that is totally customizable, and leaves skin in beautiful condition with it's 3-in-1 approach. Think of Dermalinfusion as a kind of vacuum for your pores, but instead of just extracting, it's also infusing your skin with incredible serums at the same time. From anti-aging, hyperpigmentation and among many other concerns, dehydrated skin, Dermalinfusion does it all.
Imagine a facial that, in a way, is power-washing your pores of congestion. No painful extractions the old fashioned way. Now you'll leave your treatment with tidy skin, infused with amazing product. Dermalinfusion volumes the skin by 70%, improves radiance, visibly reduces fine lines and wrinkles and even stimulates cell renewal.
The dermalinfusion at Colair Beauty Lounge & Med Spa isn't going to leave you too red or in need of any kind of downtime. You can schedule this on your lunch break and go out with the best glow of your life. If you'd like to learn more about the dermalinfusion coming to us, please visit or call Colair Beauty Lounge & Med Spa in Gilbert, Arizona at (480) 912-5325.