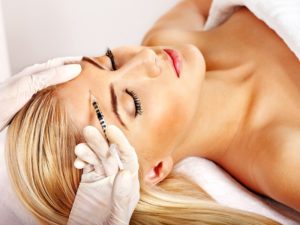 Searching botox Gilbert AZ? Colair Beauty Lounge & Med Spa is a full-service hair and nail salon and spa that offers the highest quality treatments and services administered by experienced and knowledgeable professionals. The highly trained staff is completely committed to providing each and every valued client with the most beneficial and relaxing salon and spa experience available. Few other salons in the Arizona area offer the wide variety and level of quality of Colair Beauty Lounge's available treatments.
Colair Beauty Lounge & Med Spa offers all the services of a hair salon, nail salon and spa, with the addition of a variety of refreshing and appearance-enhancing injection treatments like Botox and Restylane. The med spa service provides clients with the professional quality and assurance offered by a medical clinic, but within the setting of Colair's calming and beautiful spa. This sets Colair Beauty Lounge a step above any other strictly combination spa and salon. Every member of staff, from hair stylists and nail technicians to injection nurses and massage therapists, are up-to-date on the latest training and knowledge available in their field. Whether a client needs a pedicure, slimming wrap or Botox treatment, they will be in the most experienced hands.
Colair Beauty Lounge offers free consultations for every med spa Arizona service and treatment to allow the utmost comfort and peace of mind for the client. Colair Beauty Lounge & Med Spa's high-quality med spa services include wrinkle treatments like Botox and Dysport, but also fillers like Juvederm and a variety of types of Restylane. Botox can also be used to relieve pain caused by migraine headaches. Temporary lip plumping and smoothing can be achieved with the spa's Volbella treatments. Also, offered is a Kybella treatment that gently slims and tightens the skin below the chin and neck. Each service is fully customized to the client's individual needs, desires and comfort level.